China Clothing & Textiles Expo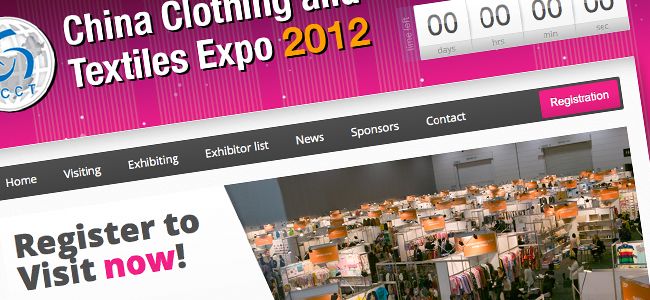 The Brief
Australia's largest sourcing fair for clothing, textiles, accessories and footwear required a new website and communication campaign designed and delivered.
The Project
Our project incorporated a dynamic, stylised website which formed the backbone of the campaign to increase interest and ultimate visitation to the Expo. Creating a site that incorporated a news focus, has dynamic imagery to capture the visitors attention and keep them on the site for longer, we launched a fresh new face for the event.
This was complemented by a public and trade media campaign – both online and in press – carrying through the look and feel of the new website. Also supported by a strategic direct mail campaign to key decision makers communicating key features and benefits of the event.
The Result
Pre registration and event attendance increased compared to previous years.